The Treasure Chest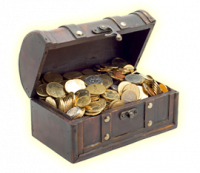 The Treasure Chest contains books, podcasts, articles, links, preaching and teaching ... anything that has been "speaking" to me lately from around the Body of Christ! Gems that I think are worth a look. Some are meant to challenge, some to edify, some to comfort. Enjoy!
Blessings - scott
Books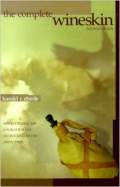 "The Complete Wineskin" by Harold Eberle ... very insightful look at the role of church leadership, 5-fold ministry, and how they should cooperate for the most effective impact of The Body.
Highly Recommended.
"The Complete Wineskin" on Kindle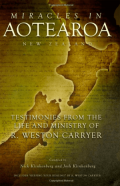 Miracles in Aotearoa NZ:
"Miracles in Aotearoa NZ" by Josh Klinkenberg is the compilation of hundreds upon hundreds of first hand testimonies that were sent to Weston Carryer during the 40+ years he was in ministry. With over 600 pages of phenomenal testimonies showing Jesus' healing power over all kinds of sickness and disease right here in New Zealand, we know you will be encouraged. This book is a national treasure that chronicles the kingdom of God at work in Aotearoa New Zealand.
Weston Carryer is one of New Zealand's most notable healing evangelists to date. His life and story show the incredible love and willingness God has for His people. We pray that the testimonies in the book would stir a faith in this generation, and in the generations to come, to see the impossible bow its knee to Jesus!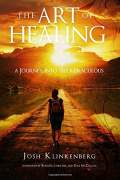 The Art of Healing:
"The Art of Healing" by Josh Klinkenberg is a journey into the depths of Gods heart to heal. With so many conflicting views and questions on healing today it can be hard to maintain a trust in the Fathers heart to heal ALL. The Art of Healing is a book that has been written from the "front lines." With their eldest son being born with severe health problems and special needs, requiring 24/7 care, Josh Klinkenberg shares the treasures he and his wife, Amberley, have picked up along their journey into the miraculous. Be part of the gut wrenching lows and the joy filled highs as Josh shares their successes, their failures, their frustrations, their laughs and their tears, in his own raw and honest way while you receive powerful keys enabling you to receive and release supernatural healing in and through your own life.
click here to purchase Josh's books & resources!

"Mentor for Life" by Natasha Sistrunk Robinson... Today's Christian women do not simply want nice fellowships and cookie-cutter answers about how to deal with life. Though churches are filled with good ministry programming (activities, outreach events, and an endless selection of options) many churches neglect their fundamental mission to make disciples. Christian women want to mentor and to be mentored, though they may not fully understand what that means, the significance of this desire, or how to get there. The church must rise to answer these questions, meet life's challenges, and develop creative ways of equipping modern women to mentor well.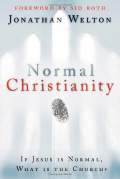 "Normal Christianity" by Dr Jonathan Welton ... What is the normal Christian life supposed to look like? If Jesus was normal, than what is His Church? Jonathan Welton takes an in-depth look at what the Bible means by "greater works than these you shall do also". Has Good's Church been conditioned to be skeptical of the miraculous and not expect Holy Spirit to interact on Earth as in Heaven? A very challenging book. A very Biblical book. Not for the faint of heart!
Highly Recommended
"Normal Christianity" on Kindle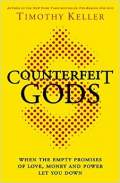 "Counterfeit Gods" by Tim Keller... good read - a challenging look at "idols" that can distort our identity (who we truly are) and get in the way of our relationship with Jesus. Once you know who you are, the enemy will never be able to lie to you about it again! Get rid of the idols, get in touch with your identity!
Recommended.

Podcasts

Through the Word is a concise audio guide to the entire Bible, one chapter at a time. It's also a reading and journaling app that will equip you to read the Bible, understand it, apply it, and make it a habit. All that in just minutes a day.
Recommended


"Developing a Wealth Mentality" ...An interesting and challenging perspective by Kris Vallotton about the Biblical difference between wealth and riches. With so much confusion and fear in the Body of Christ over "prosperity doctrine", this is a balanced and wise look at this subject.
Recommended.
"Developing a Wealth Mentality" by Kris Vallotton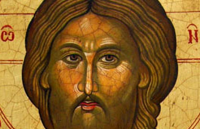 "Communio Sanctorum: History of the Christian Church" ... Communio Sanctorum (meaning "Communion of the Saints") is an podcast that offers short, easy to follow episodes that overview the history of the Church. A daunting task, but Lance Ralston creates a great balance between detail and context that doesn't leave the listener overwhelmed, only informed! You will never know where you are going, unless you know where you have been. A general knowledge of Church history is important for every student of the Bible. This is a great place to start!
Highly Recommended.

Web-sites

The NZ Prophetic Network is a platform to get the prophetic words God gives to the prophetic voices of this nation, out into the land of New Zealand. It's a place where people can access and release words from the Lord that relate to New Zealand and its place in the world. It's also a place where the prophetic community of this nation can release words for other nations and people groups.

Videos

"What is an Apostle?" ... by Danny Silk... in this YouTube video message Danny Silk looks at the roles and offices in the Ascension Gift ministries (Ephesians4:11). With humour, intelligence and honesty he dissects these roles and offers Biblical grounding on what they are and how they can and should work together to promote The Kingdom.
Highly Recommended
"What is an Apostle?" by Danny Silk

"The Power of Vulnerability" by Dr Brené Brown ... TED Talks have been a very influential medium in recent years and Brené Brown has the distinction of not only being a astute researcher and storyteller, but also she has given the most watched TED Talk ever. In this look at the correlation between vulnerability and the capacity to love Dr Brown studies human connection — our ability to empathize, belong, love. In a poignant, funny talk, she shares a deep insight from her research, one that sent her on a personal quest to know herself as well as to understand humanity. The clear application in the Christian walk will not be lost on the keen listener.
Highly Recommended.
"The Power of Vulnerability" on YouTube

Articles

The "manifestation" gift of tongues (basically, praying in a language unknown to the prayer) found in 1Corinthians chapter 12 is a controversial subject in the modern church. Ascend Church has put together a short (by no means exhaustive) pamphlet on this working of Holy Spirit.
Also, see pastor Jeremy's excellent teaching on this subject in our Media section! Don't let fear dictate your theology... study to show yourself approved!


"People Are Expendable: My Root Struggle with Church" by Ed Cyzewski: Author Freelance Writer ... here's a short excerpt from this vanguard work by Ed:
"If you've been immersed in a church culture with clear lines you can't cross in order to belong, it's hard to believe that God would be any different from that. The more I immerse myself in the Psalms each day, the more I confront a God who meets us with compassion, blots out our sins, and shares unceasing steadfast love and mercy with us. I'm also convinced that believing in a God who views people as expendable will create churches where people are expendable."//
This is a great article on the value and dignity we should place in the PEOPLE of God! Ed suggests that perhaps their has been too much arguing and not enough agreeing!
Recommended for leaders &/or atmosphere-shifters!
"People Are Expendable" article by Ed Cyzewski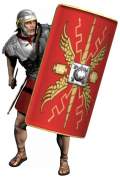 The Armour of God - found in Ephesians 6:10-20 - is an intricate set of tools for the battles we face as Believers. We face "fiery darts" from our enemies and consistent attacks from hostile forces. A balanced and serious understanding of the weapons we have at our disposal can be of great benefit to one who wants to have victory in heaven & on earth!
Take a look at this short pamphlet by Ascend Church!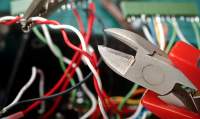 "DEFUSING THE 1 TIMOTHY 2:12 BOMB" by Gail Wallace ... here's a short excerpt from this vanguard work by Gail:
Once these issues of translation, context, and interpretation have been considered, it seems that 1 Timothy 2:12 only prohibits women who do not have rightful authority to do so from teaching and assuming authority over men.
This is a great article on the "51%" of God's church who have been overlooked and under-used for too long! Let's bring some context back into our study of the Bible.
Recommended read.
"Defusing the 1Tim2:12 Bomb" article by Gail Wallace


"How to Disagree in the Kingdom" by Dr Jonathan Welton ... a look at culture, history and perspective that can help us live in peace with other Believers who genuinely love Jesus. Keen observations by an academic giant!
Highly Recommended
"How to Disagree in the Kingdom" by Dr Jonathan Welton