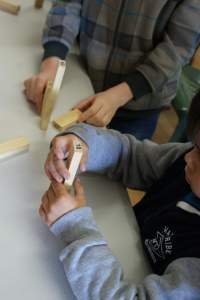 Summit - age 5-10 years
Great friendships develop here as primary age kids learn important lessons about the Bible, have fun with Scripture memory and games, and do various activities.
We want to give your kids a firm foundation on the Bible in a way that's easy for them to understand. They're dismissed from the sanctuary to their class in the fellowship hall and they stay with us in the sanctuary occasionally also.
We believe activation and understanding of the moving of the Spirit is important to Believers both young and old. Therefore we often have our Summit-ers in with us on Sunday mornings!
"He made my feet like the feet of a deer and set me secure on the heights."
Psalm 18:33